9 May 2018 - News
NARS announce a £100,000 educational funding scheme with JenningsBet
Back to all news
The National Association of Racing Staff is set to expand its educational programmes to include a qualification in Mentoring, Leadership and Team Skills after securing a £100,000 funding partnership agreement with the country's largest independent bookmaker, JenningsBet.
Up to 28 Students each year will have the chance to study for the ILM Level 2 Introduction to Mentoring and ILM Level 2 Award in Leadership and Team Skills on a 12 week course delivered by West Suffolk College, with the first enrolments in September 2018.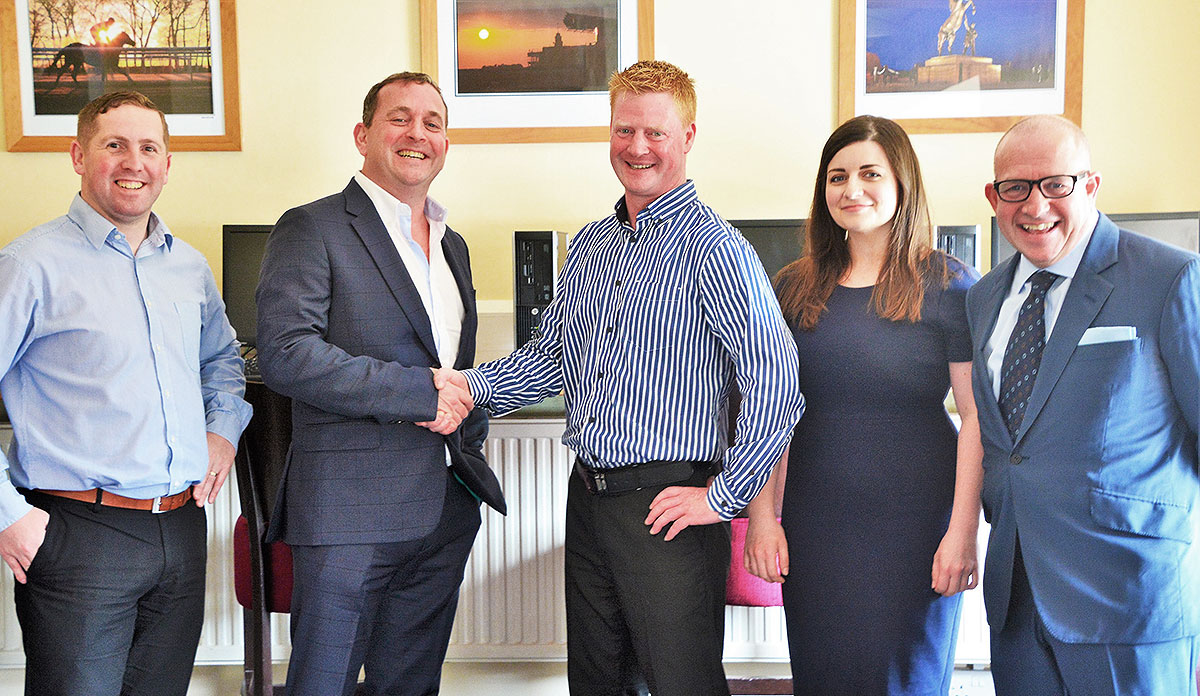 NARS Chief Executive George McGrath (centre) and Julian Knight Chief Executive of JenningsBet shake hands on a ground-breaking agreement for racing staff with (l-r), Kevin Parsons, Victoria Knight and Greg Knight
George McGrath CEO of NARS said:
"I know this course will be very popular and is much needed. The reality is that there are already a number of staff who act as mentors, and our view is that they should be recognised with a government qualification.
The support we are set to receive from JenningsBet is outstanding and is an excellent example of bookmakers' commitment to the future strength and prosperity of the sport at all levels, especially at a time when many aspect of the future funding of the sport remain uncertain."
Greg Knight CEO of JenningsBet said:
"Racing has identified a problem in retaining young people coming into racing and we think a mentoring system in which experienced racing staff are taught how to bring through the next generation will be an important tool. At the end of the day racing staff keep the whole show on the road – our shops wouldn't be able to function without horseracing and make the media rights payments and levy contributions we make without the staff in the yards. We have a moral responsibility to recognise that."
For further information, email George McGrath or call NARS on 01638 663 411. Alternatively, you may email Philip Brannan at Sportsguide or call 01189 341 280 – 07774 964 119.