Meet the team
We're here to listen to your employment concerns and guide you through your options.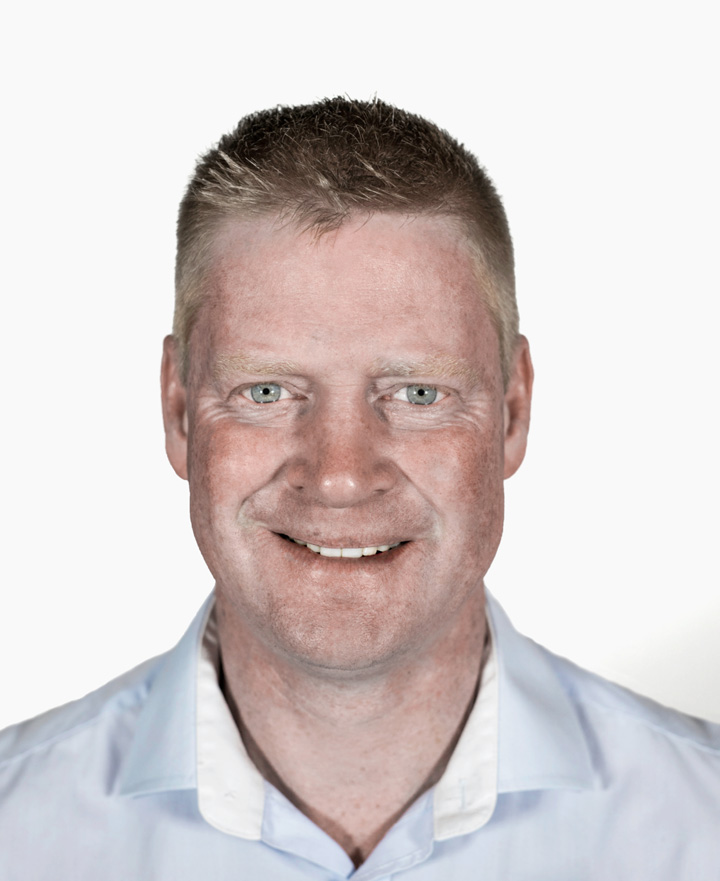 George McGrath
Chief Executive
George started working in racing when he was 14. He was apprentice to Ian Balding and his first ride was in the Queens silks, but a love of pies and a lack of direction meant this was short-lived! After working as a headman, assistant trainer and travelling headman he became Chief Executive of NARS. He enjoys cooking and Jamie Oliver is his favourite chef – however his missus says it's not Jamie's 30-minute meals but George's 2-hour meals! He is a keen golfer with an ambition to get to a single figure handicap, from his current 11.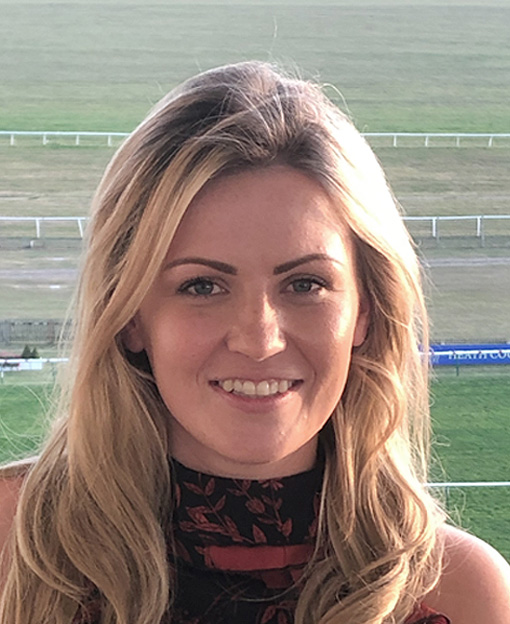 Molly Hobbs
Office Manager
Molly had worked in various jobs before racing as well as obtaining a Higher Educational Diploma in Psychology, ICT, Sociology & Human Biology.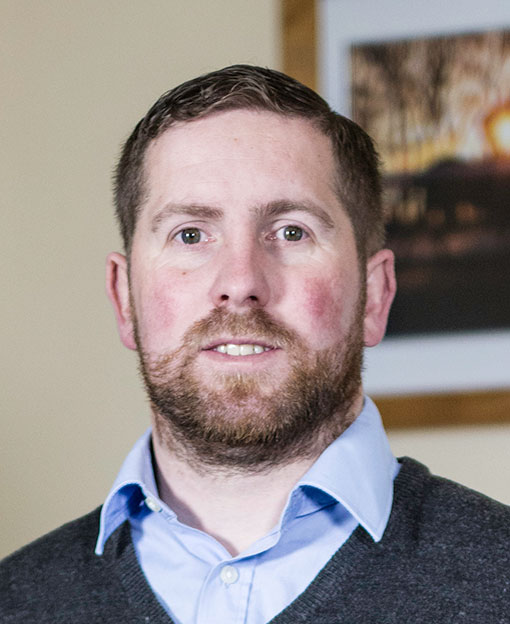 Kevin Parsons
Union Learn Project Manager & Sports Coordinator
Kevin spent seventeen years in the industry in various roles before joining NARS where he now heads up our Union Learn project, helping many staff to achieve qualifications and improve their CV's. It has however been a while since he last rode out, his love of food and dodging the gym being the main reason.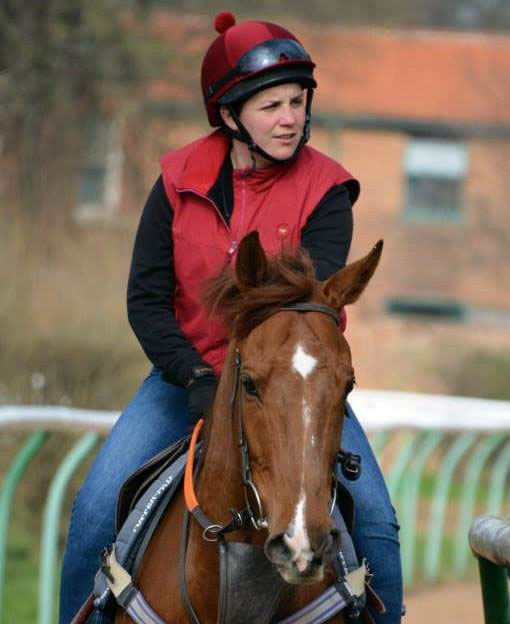 Dominique Tortice
Union Learn Project Assistant
Dominique has worked within the racing industry for 15 years, in that time she has had various roles. She is passionate about horseracing and continues to ride out on a regular basis. In her current role Dominique assists with providing free training courses to help racing staff improve their qualifications and training.
Racecourse inspectors
Our 7 racecourse inspectors travel across the UK to inspect all racecourses, flat and jumps from a racing staff perspective. All inspectors currently work in the industry and are well versed in the role of travelling staff. The work the inspectors have put in to our Star Ratings for racecourses has proved to be invaluable. We meet twice a year for training and their feedback to NARS is vital to our success.
If you would be interested in joining this team, please email us your CV.
Cathy Beaumont
Cathy works for Ben Case and Alex Hales on Oxfordshire. She loves the sun and jets off somewhere hot at any opportunity, she has regularly sent us emails and notes from the airport.
Greg Davis
Greg drives for Godolphin, he is based is Newmarket and has been there since 2005. Greg says the older he gets the faster he was! He won the Stable Staff cross country race at Cheltenham Festival in 1984, quick shower then led up one ridden by Mr R Dunwoody just before he turned professional. And yes, the photos are in black and white!
Hannah Gregory
Hannah hails from Yorkshire and is Assistant Trainer for Richard Phillips in Gloucestershire. She loves the jumps and rides competitively herself having won the skinners ladies open point to point final in 2018.
Mark Ellwood
Mark is based with Nick Alexander in Kinneston, Scotland and no longer has hobbies or interests as he is a new Dad! Before that he enjoyed travelling and has a deep love for a camper van.
Nicky Rigby
Nicky works for Eve Johnson Houghton in Oxfordshire and has a wealth of knowledge across the industry. She loves gardening, she is particularly skilled with vegetables.
Pete McCulloch
Pete works for Hugo Palmer in Newmarket and lists his hobbies as beer and golf and depending on the combination they are used in his handicap differs — He is sometimes referred to as The judge!
Cheryl Powell
I have worked with horses for over 15 years and in racing for about 12 years and have been a travelling head person for about 10 of them years. I enjoy going racing and meeting different people at the races and seeing the hardwork put in at home come to light on the track. My other interests outside of racing is photography, reading, exploring new places and spending time with my family, friends and my dog.
Daryl Byrne
Rode as an apprentice in both Ireland and the UK. Rider at Richard Fahey's. Sports Psychology Student at Leeds Trinity University. Regional Coordinator in Malton area for the Regional Staff Development Programme and also Player Liaison Officer for York Gaelic football club. I enjoy being busy and I love all types of sports. Horse racing, Gaelic football and golf would be my favourite.
Helen Halliwell
I've always had a passion for horses and grew up with having my own horse before coming into racing over 20 years ago. I'm travelling head girl at Pegasus stables for James Fanshawe for whom I've worked for over 18 years and have rehomed several of his horses for their retirement.
Executive council
The Executive Council is the governing and managing body of NARS. George, the Chief Executive, reports to and takes direction from the council.
If you would like to have your say about how NARS is run, you can put your name forward to be elected. Elections take place every 2 years; only full members of NARS can be elected and membership of the Executive Council will be for a 2 year period.
There are 4 regions and 3 allocated seats for each region. There is also a seat reserved for women and one for ethnic minorities.
The Executive Council must meet at least 4 times per year.
Kat Reynolds – President
Kat is our President and works for Dave Roberts and Richard Newland in Shropshire. She enjoys eating out, doesn't enjoy the gym but spends any time not eating in there... and can usually be found crying in the corner on the treadmill.
Louisa Allen
Louisa has been Head girl at Jim Boyle's in Epsom for 14 years. When she's not working she can be found retraining her ex-racehorse Victor. He is her money pit as her partner says. Her response is that if he continues to say this Victor will stay but her partner might not!
Joanne Cody-Bouthcer
Jo has been racing secretary to Phillip Hobbs in Somerset for the past 12 years. Previously she worked for Alan Jarvis and Rae Guest and says she was Secretary/Work rider as her mucking skills left much to be desired. Her hobbies include running, walking and her dog Hendricks. We think there's a clue about another hobby she enjoys in her dogs' name.
Richard Farmer
Richard is a work rider for Jim Boyle in Epsom and has been there for 14 years. He's ace at poker — pun intended and would love to go to Vegas with a big wedge of cash and not worry about losing it! After that his next loves are Kronenbourg and food — any and lots!
Claudia Fisher
Claudia has a new career with Charlie Fellowes, in Newmarket following the retirement of Luca Cumani in December 2018. During her 13 years at Lingfield Park Racecourse she had the pleasure of meeting many celebrities — one event remains a happy memory when she secured Clive Dunn from Dads Army for a VE themed race day and had the privilege of meeting Dame Vera Lynn.
Daniel Higginson
Dan was a professional chef for 4 years before getting in to the industry through the British Racing School, despite having never sat on a horse. He has quickly worked his way up to his current job as travelling Head Man for Roger Charlton in Wiltshire.
Jemma Marshall
Jemma works for Owen Burrows in Lambourn. Jemma rode 73 winners and infamously once called a certain trainer a moon man on twitter! She is owned by 2 Jack Russels and 1 ex-racehorse Secret Brief. When they allow her to she loves dancing and having fun.
Pete McCulloch
Pete works for Hugo Palmer in Newmarket and lists his hobbies as beer and golf and depending on the combination they are taken in his handicap differs! He swears his golf is better than George's.
Georgia Morrill
Georgia works for Richard Fahey in Malton.
Laura Pike
Laura rides out for William Stone and is secretary to James Owen in Newmarket. She has held her licence in the past winning 34 races and feels very fortunate to have travelled extensively with racing from working in America and Australia and having ridden in France, Jersey and Hungary. She enjoys organising the local rounders competition taking her frustrations out with bat and ball and we all know she enjoys a cocktail or two!
Jana Trnakova
Jana rides for John Berry in Newmarket and previously worked for Clive Brittain. She likes to sleep and socialise when she not playing tennis or table tennis.
National trustees
To safeguard the interests of NARS, its assets are invested in the joint names of the Trustees. It is down to the Executive Council as to how these assets are dealt with.